Happy Valentine's
New Studio Gallery – Our Latest Project
Well we are on the road to build our new brick and mortar Studio Gallery. Selling this house moving lots of boxes then buying and moving in… all in theory happening this year.  This will be one of my largest project set for the next phase of my career.   I will soon introduce through the New Studio Gallery: new Plein Air Paintings, Marine Art, Expanded Nature/Underwater Portraits and a combination of all things.
I will be building my new brick and mortar studio gallery and opening it to the public as soon as is possible.   If you would like to more info and be kept in the loop as we build, contact the Studio ASAP and subscribe to my YouTube Channel, Instagram Feed or Newsletter. 
Watch the build and be there for the gallery/studio opening.
Want to Visit My New Studio?
Drop me a line for an invite to the Opening!
Stay in the loop and see the build of the long awaited gallery studio.  Watch it take shape and go with me as I explore the nooks and crannies of Maine
What's Happening
See The Portfolios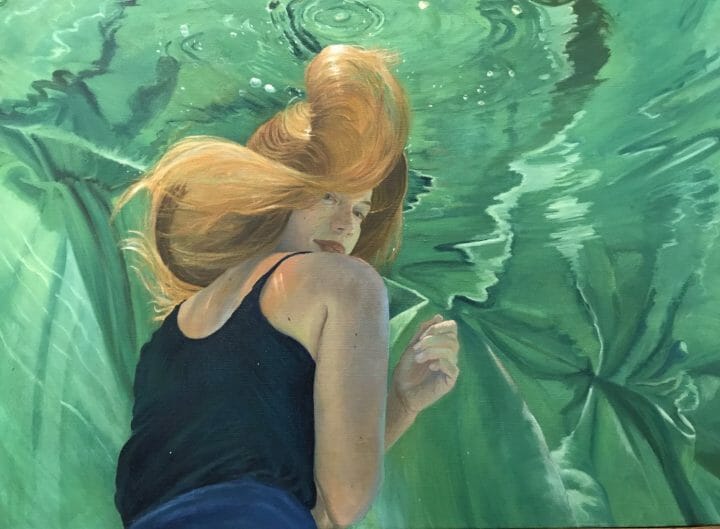 Contemporary Painting, Women in art, contemporary art, "Crossfire Hurricane" by Deborah Chapin




Floral Art, The original painting is available, was painted on a prepared background after a rain. Large bearded white iris weighted down with rain.   Having been tossed about from the storm, continues to bloom and produce flowers on the weather worn stalks bent and twisted. Contact Us About This Piece please include the title in your subject line.




Morning Surf is an original oil paintings for sale by artist Deborah Chapin, was painted on




Canvas Art Prints, Dancing Wheat, Art print by Chapin